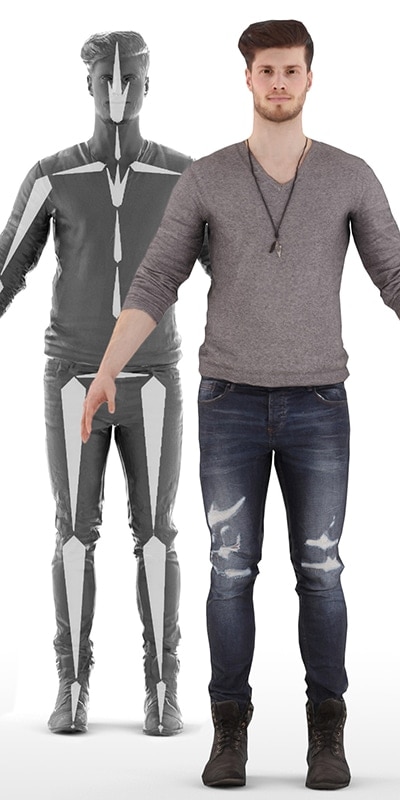 What are Rigged People?
Rigged People are photorealistic human 3D models, which are fully retopologized, rigged and skinned. They come with a ready to use Control Rig, making it easy to pose or animate them in any and every possible way. Furthermore, the possibility of applying Motion Capturing data demonstrates another highly useful case of application for this versatile product.
Range of application
Moving human beings will undoubtedly improve the level of detail and realism of every digital 3D environment. Therefore, using our Rigged People is the perfect choice for all kinds of video productions, 3D visualizations, visual effects and games, as well as modern virtual & augmented reality applications.
Unmatched detail and realism
As with our Posed People, a complex photogrammetry based workflow ensures the highest level of authenticity and detail for all geometries and textures. Moreover, Rigged People include very realistic but adjustable pre-built materials, which enhance the quality and flexibility of this product even more.