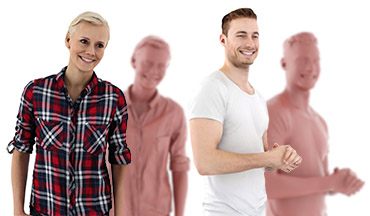 Read more +
What are Renderpeople?
Renderpeople are photorealistic human 3D models. Use Renderpeople for realistic shadows & reflections, natural light and 360° usability.
Geometry: 100k & 30k polycount
Photobased high-res 8k colormap
Diffuse-, Normal- & Alpha maps
UV unwrapped and UV mapped
All bundles +
Theme Bundles
We have created theme bundles for your convenience. Each bundle contains 12 carefully selected Renderpeople. Buy the bundle and get instant access to the models.
12 high-res 3D scans per bundle
All scans in 100k & 30k polygons
Triangulated; UV-mapped; UVs unwrapped
Available as 3ds Max, C4D, OBJ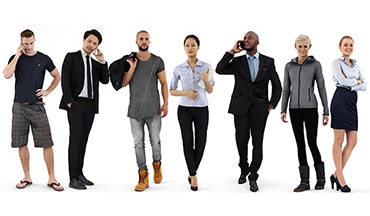 Human 3D models +
3D People Shop
Check out our wide variety of human 3D models and find the right models for your current projects. Start to use Renderpeople now and save valuable working hours.
8+ models: 30% quantity discount
16+ models: 35% quantity discount
24+ models: 40% quantity discount
Available as 3ds Max, C4D, OBJ