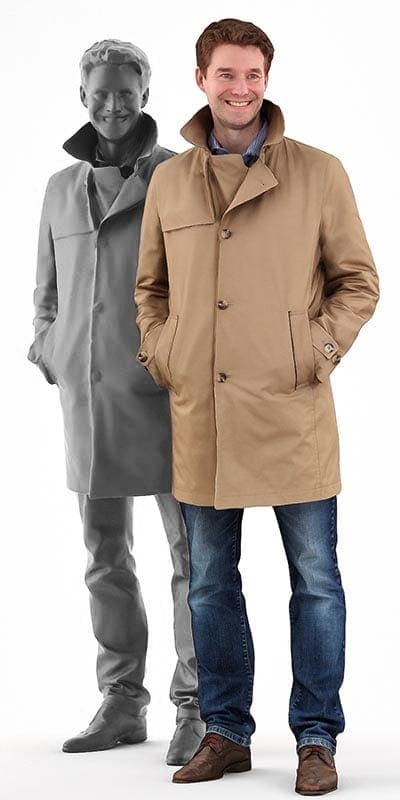 What are Posed People?
Posed People are photorealistic human 3D models, which can be easily integrated into every 3D scene. Realistic shadows & reflections, natural lighting, as well as the 360° usability will immediately improve the natural look and feel of any digital environment. Moreover, the quick and easy workflow will save time and ensure a much higher quality in terms of detail and realism.
Modern photogrammetry technology
Every single 3D model is generated through a complex process of digitizing real human models with our advanced photogrammetry system. Using this technique not only enables us to transfer the vividness of real human beings to our digital models, but also results in an unmatched level of authenticity.
Possibilities of customization
Pre-built materials already make our Posed People simple and ready to use for a wide range of applications. However, in addition to that the included textures allow users to individually customize the 3D models and fit them to any of their needs. Two different geometry variations (30k & 100k) enhance the flexibility of Posed People even more.