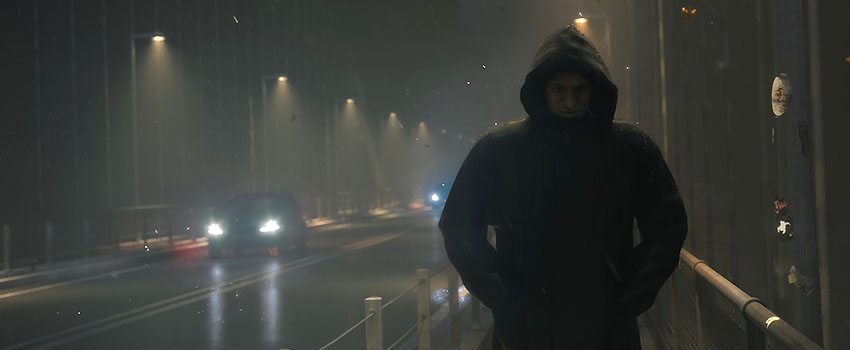 We started our Renderpeople Contest in August and one of the submissions that caught our attention has been the stunning artwork from 3D Artist and Architect Steve Stiglmayr. His rendering "Ramon in the Rain" has been one of the most creative ideas and we like the amazing 3D composition he created.
This was the reason why we reached out to Steve and asked him if he could share a few tips regarding his workflow and how to create stunning and outstanding 3D compositions. Please enjoy the blog article:
Spotlight – Steve Stiglmayr – Architect and 3D Artist
Hey! My name is Steve Stiglmayr and I'm a 3D artist, freelance CGI professional and architect. I studied architecture in Nuremberg and Vienna and worked in different architectural studios in Germany, Switzerland and Austria. For more than 6 years I have worked as a 3D artist in Vienna. Since then I started to also work as a 3D freelancer.
I started the project "Ramon in the Rain" around one year ago. It was a "just for fun" project at that time. I wanted to create a very unique foggy render style and include many new props and assets in the scene to test out the look.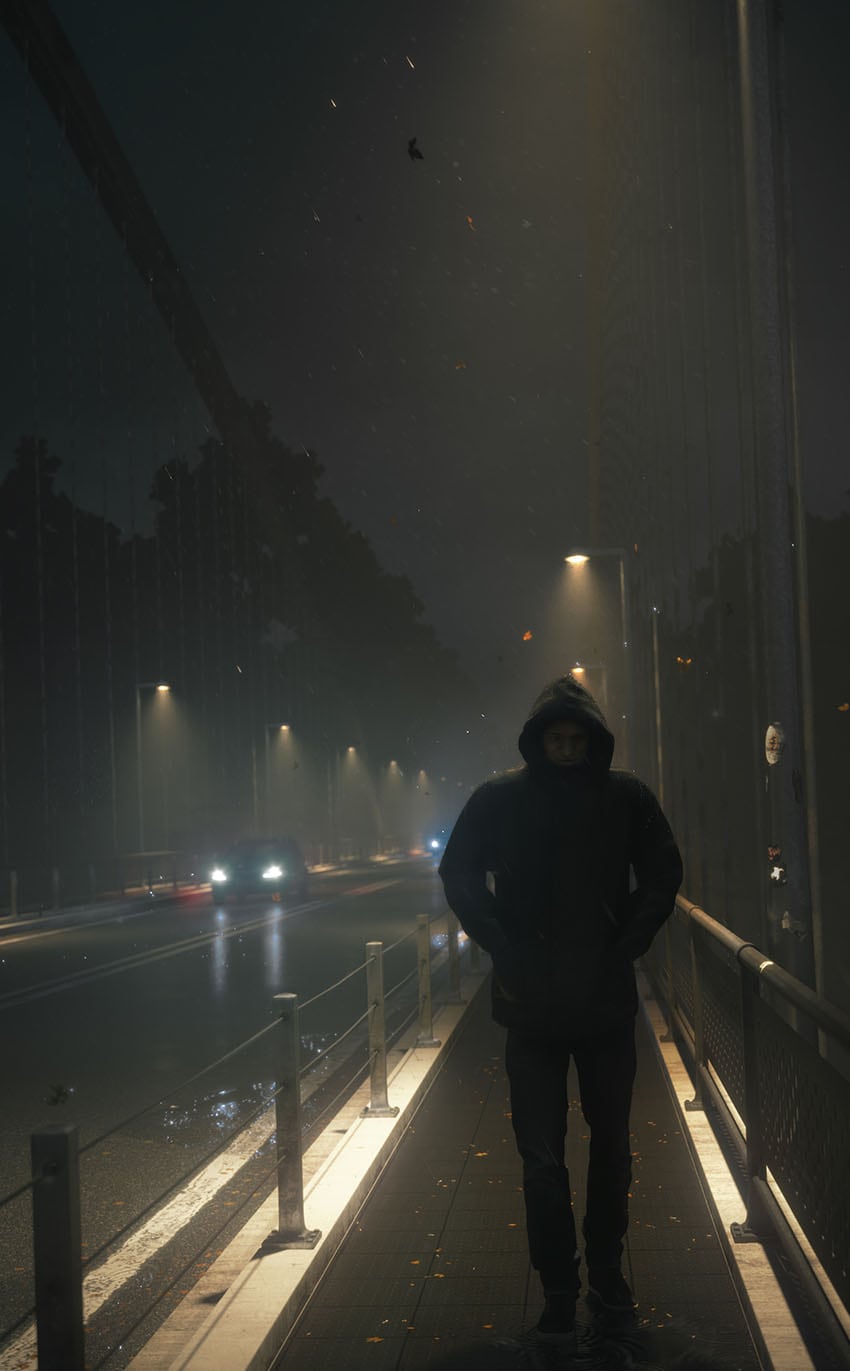 Ramon in the Rain – Renderpeople Contest Submission | Steve Stiglmayr
My Personal Setup
I believe everybody has to find his/her own favorite setup. I prefer a combination of Sketchbook illustration, Rhino, Cinema 4D with Corona Renderer and Photoshop. I also like to work with MoGraph in Cinema 4D because it's really handy for quick simulations and animations. In addition to that the LightMixer feature in Corona Renderer helps a lot to tune all the different lights in complex scenes. It's worth to give that a shot!
"But the most important tool is my 'real' sketchbook and my favorite pen. ;-)"
One neat trick that helps me a lot to create 3D compositions
If you want to speed up your workflow it is very essential to build an asset database. Having a 3D library of objects and 3D People models helps a lot to make your scene building process faster and more convenient.
Beginning from scratch: Creating a visual story as the foundation
Every project is a bit different and most of the times I start by sketching out my rough ideas. This helps me to create the draft and outline for my story. If the ideas and the cornerstones of my image are set I start to collect content and plan the 3D composition itself. The time between the concept work and the initial creation of the scene can vary from just a few hours to several days. That way it helps me to get a bit of distance between me and the project.
I like beginning with a quick sketch and working my way through the concept phase to restrict myself from pushing things too much in the early stages. There are several ways to find a good workflow for creating great stories and artwork. Most of them I learned through countless hours of working on big commercial projects. One great tip that I can give is to never stop creating. Take your time and continuously keep investing time into your projects and also study new things regarding your topic. That way you will find your own personal routines and best practices.
3 Cornerstones to Create Visual Stories and 3D Compositions:
Take your time to create a story and don't rush things
Let your story enhance the visual composition and context of your scene
Find your own signature workflow and image style
Creating 3D Scenes with Compositions in Mind
I like to work with exact proportions and the golden ratio. I spent a lot of time creating the 3D composition and arranging the different objects to carefully set the point of interest. This way I can guide the viewers attention through the composition and 3D rendering. The visual story helps to give the 3D scenes a sense of context and realism. For me this is an important point for my artwork.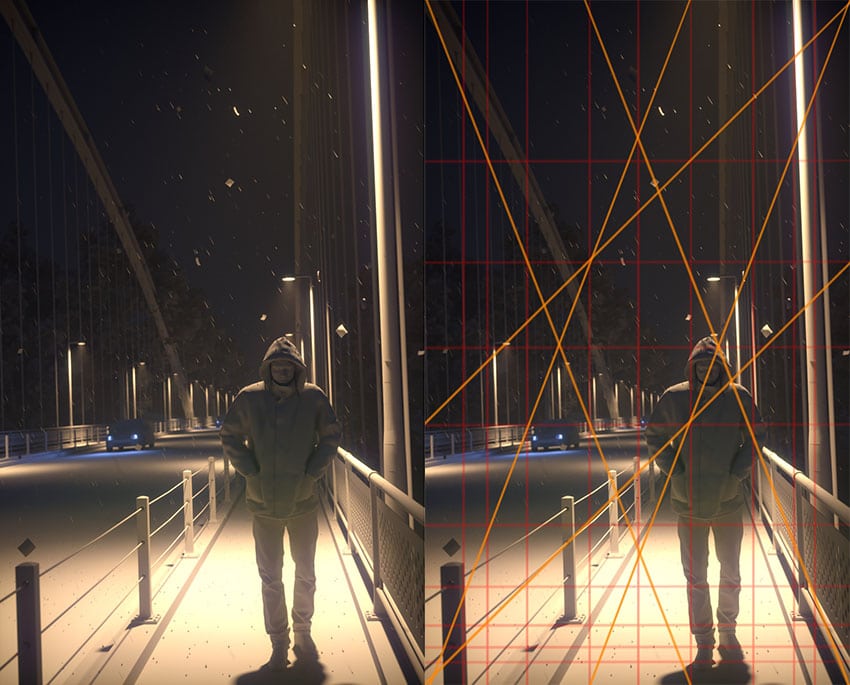 Ramon in the Rain – Clay and Proportion Comparison | Steve Stiglmayr
People can be very important to the composition, the story or to the context of the whole project. That's why it's so important to decide the right type of people for a 3D scene.
Questions that should come to mind:
"What should the 3D People do in the composition?"
"Would they talk to each other?
"Or do they eat or go shopping?"
"Is it warm or cold right now? Which clothes would they wear in the scene?"
The more time you spent on finding the right specifications for your questions, the more realistic the people, interaction and final result will look and feel to the viewer.
Like I said before I started and created the 3D compositions project about one year ago. As of right now I am very satisfied with the overall result and mood of the visualization. I'm very happy with all the fine details that can be found throughout the rendering. This project inspired me to create many other stories and 3D renderings and I hope that some of you will be inspired too. Above all, this concept and artwork wouldn't have been completed without the Renderpeople Contest. Thanks!
---
About Steve Stiglmayr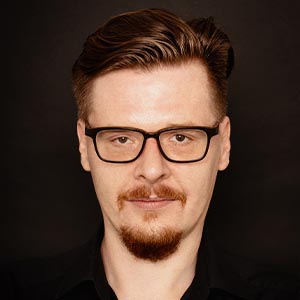 Portrait of Steve Stiglmayr
Behance | Instagram | Facebook | LinkedIn