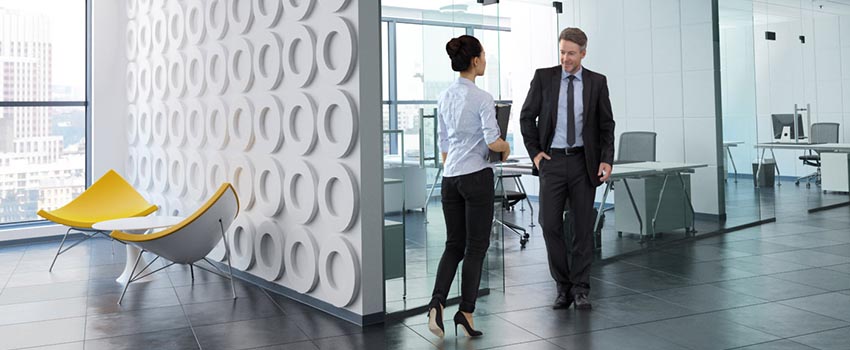 No worries, this is not a dream! With the help of Photoshop CC you are able to add any of our 3D scanned people into a pre-rendered scene, without having to render the entire scene again. When talking about adding people to scenes in Photoshop many of you will be thinking of Cut-Out People. These are most commonly used for adding people into a rendered scene.
One reason for using them could be that you do not use any 3D software at all and only receive the final rendered scene to work with in post-production. Or you could also be pressed for time and the client would like to have more people in the scene. However, as you probably already know, using Cut-Out People won't lead to the best visual results. Cut-Outs are fixed in their perspective and adjusting them in Photoshop can lead to some unwanted results, like unnatural lighting in terms of direction, brightness and color temperature, missing shadows and reflections in your environment or even distorted graphics due to the very limited, not 360°-able usage of 2D images.
Photoshop's 3D abilities
Now that Photoshop CC gives you the ability to add 3D objects 'into' your image you can easily achieve the desired result and quality. So what does this mean in terms of usability? When importing models into Photoshop you are getting the freedom to scale, rotate and set the lighting of the model, giving you all the tools to match it as close as possible to the original scene.
Just in case you still cannot believe that Photoshop is capable of providing such 3D workflows, here is an example. Imagine: After you've already rendered this office scene for your customer (see the image below), he complains that this rendering is missing vividness and that he would like to have people included. So what now? Rendering everything from scratch?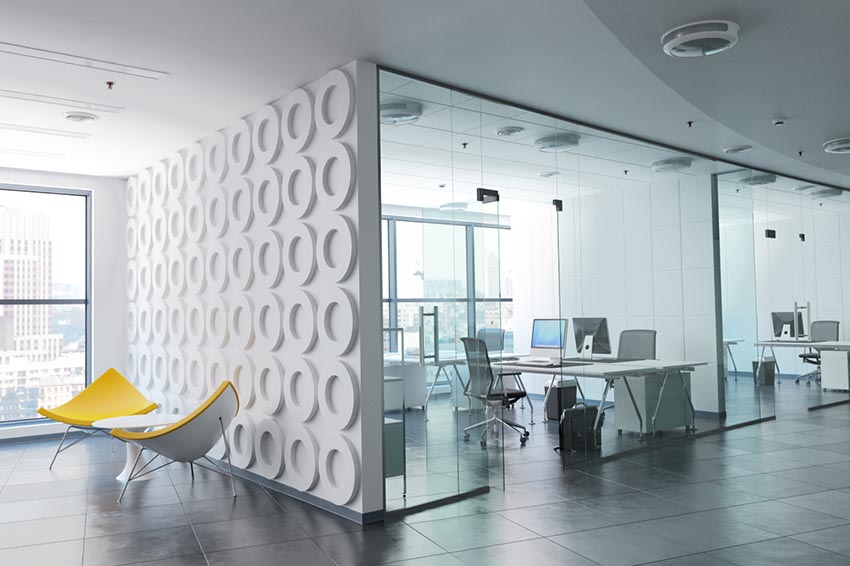 Not to worry, Photoshop CC will help you out and most importantly save you some time. In just a couple of steps you can add the models to your scene. The two images below demonstrate some of those in-between steps. But for a more detailed tutorial on how to accomplish this task take a look at this YouTube video. (We have also attached it at the bottom of this article.)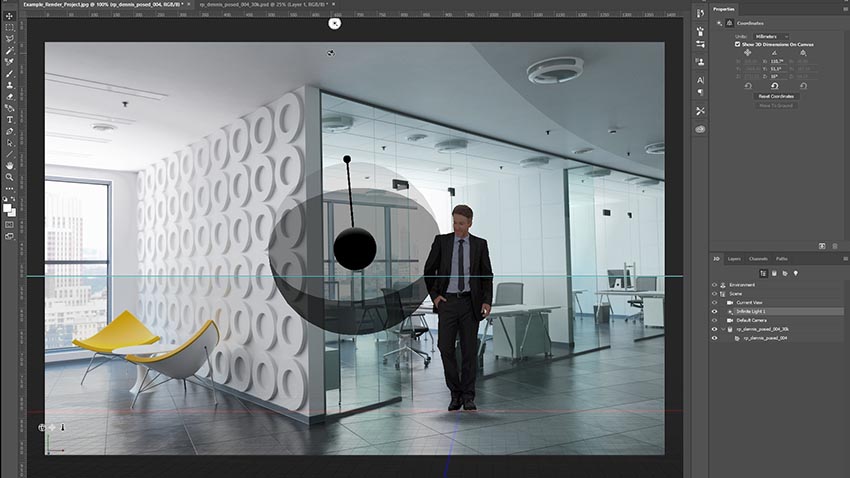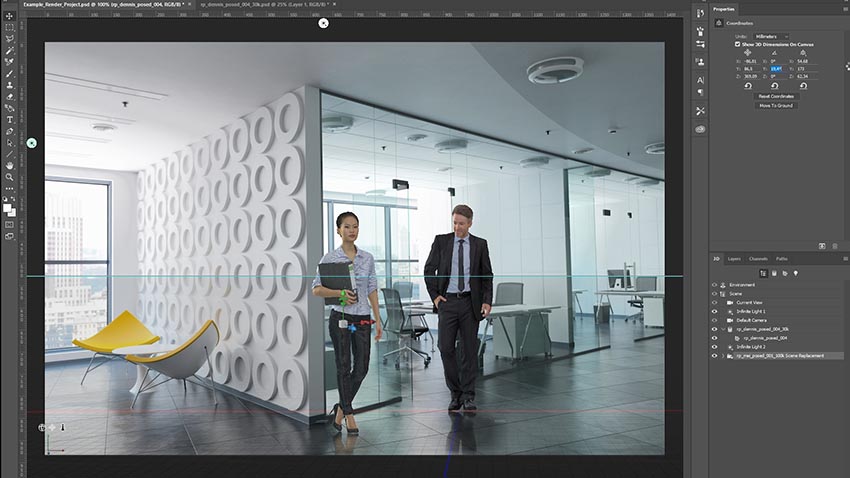 And some adjustments later it looks like this: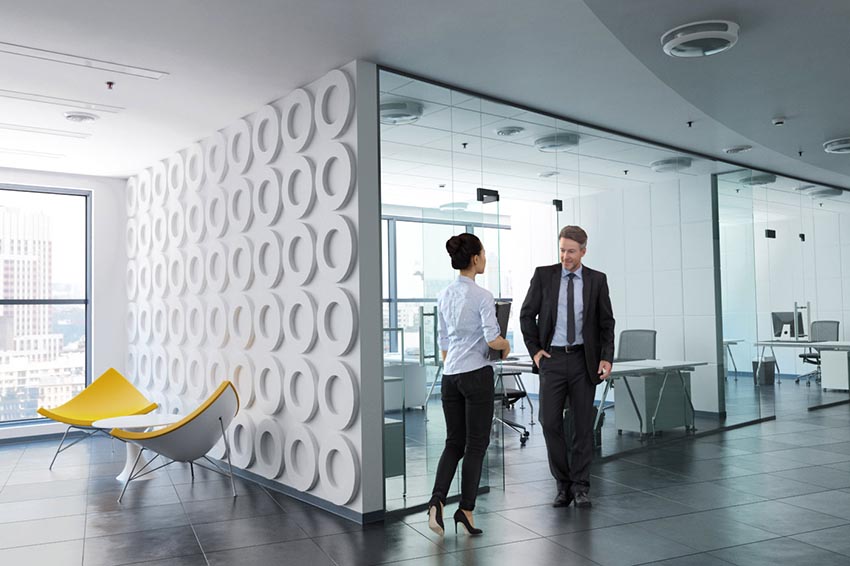 A new level of flexibility
Unlike 2D Cut-Outs, 3D People can thus be used as real 3D assets when you're working on visualizations in any 3D software (like 3ds Max, Cinema 4D, Maya, or many more). Furthermore, as this article and especially our attached video tutorial demonstrates, they can also be used for your 2D post-production pipeline. Sounds promising, doesn't it? If you are interested in trying this workflow, feel free to download our free Photoshop people.