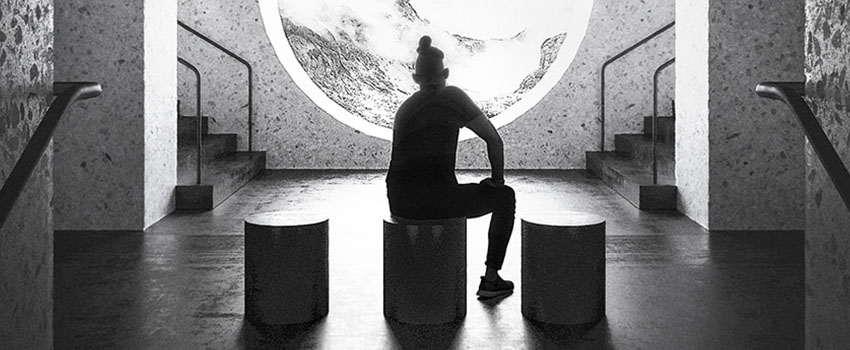 My name is Eric Dietze and besides my job at the Hamburg based office BOF Architekten, where I'm employed as an project architect, I work as a freelance visualizer for architectural images. Since my current work at the office consists mainly of the more technical and practical aspects of architecture, I have been missing the creative process, of drawing up and designing images lately.
So the series of pictures I did with the Renderpeople 3D People models is more of a personal free time project, with the attempt of creating painterly and atmospheric images. The scenes I used, are totally fictional and don't belong to a specific architectural design.
Starting with Composition and Layout
When I start a new image, I never follow the approach to imitate bare photo-realism or depict a certain architectural scene just accurately, but rather try to portrait the character and mood of the project. For that purpose I always search for a harmonic and balanced composition. Every object in an image carries visual weight. With a good arrangement you can emphasize the focal point of the scene and lead the viewer's eye to where you want it to go. Lighting and value contrast in the right spot also plays a big role in achieving a pleasant outcome of the image.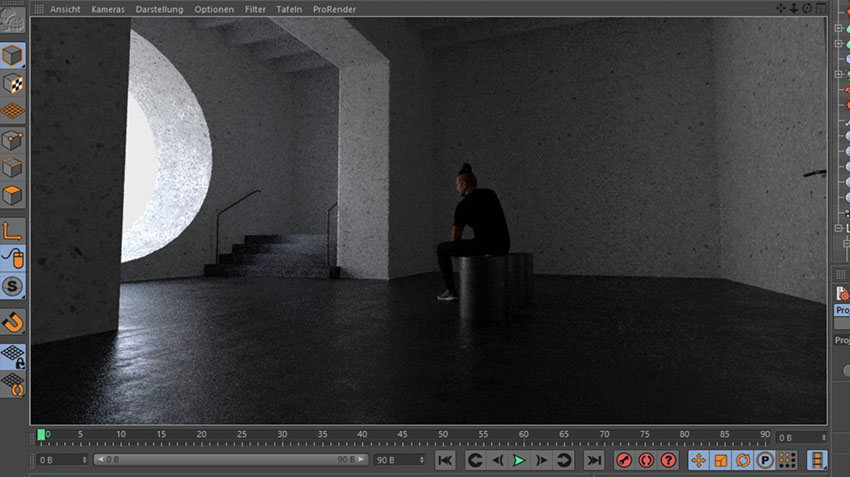 Artistic Rendering – Cinema 4D Viewport of Silhouette Rendering | Eric Dietze
When I do personal projects like this one, without any client involved, I mainly start with a rough idea of how the picture could look like in the end, just to change everything during the process and come up with a total different result.
Often it's a mixture of experimenting around with the 3D model and designing based on the image composition.
Key Applications to create Artistic Renderings
I used Cinema 4D together with the Corona Renderer plugin to render the image and Adobe Photoshop for the post production. I can't really tell what features of the programs I use the most, there are probably too many and each one is important.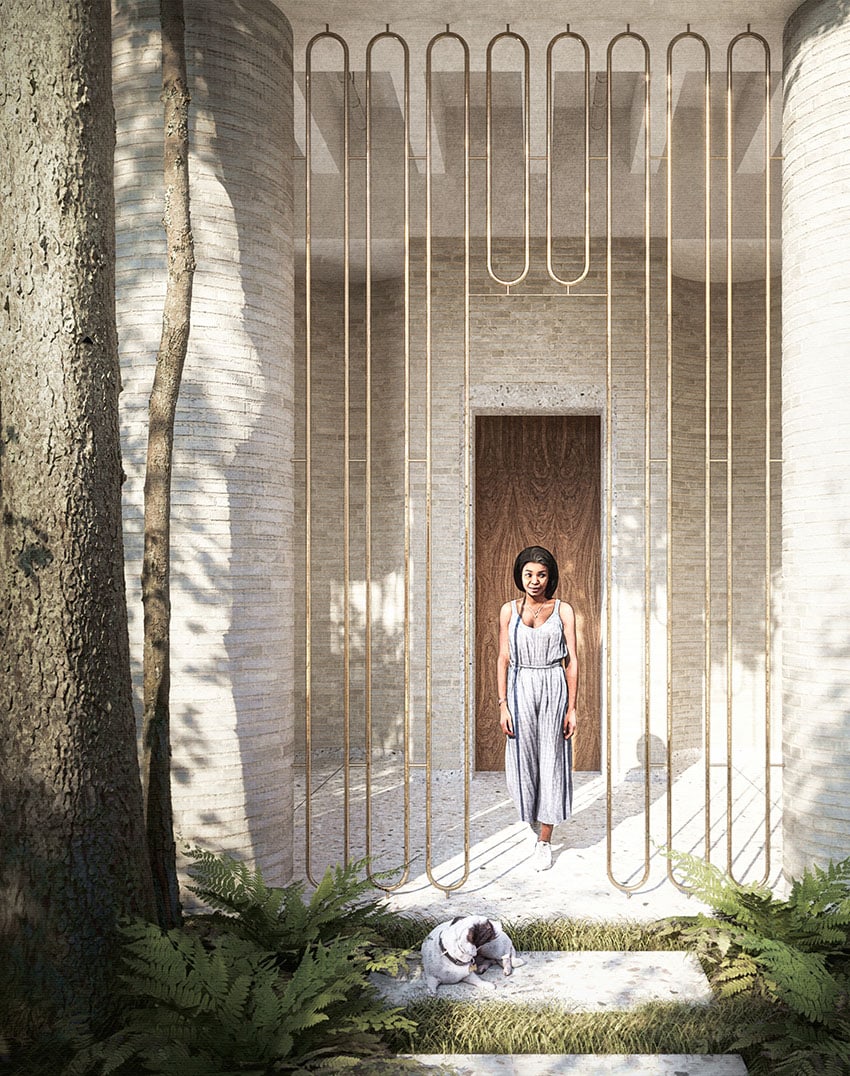 Artistic Rendering – Woman walking into garden by Eric Dietze
---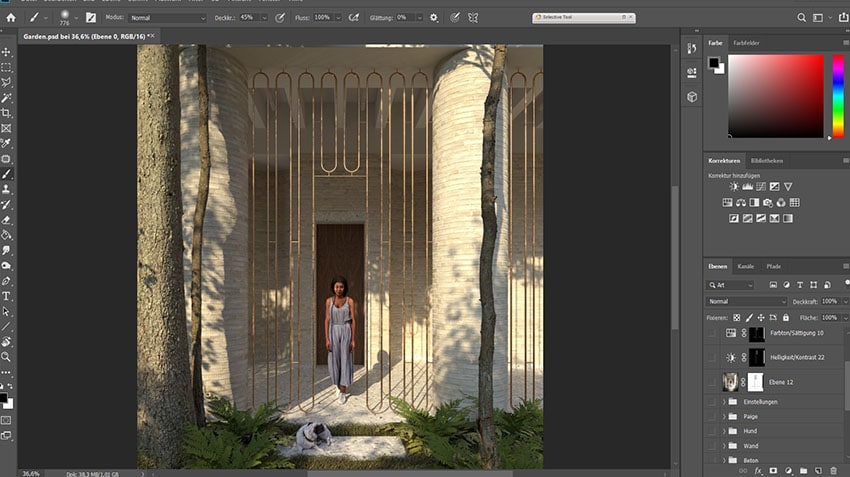 Photoshop Post Processing of 3D Rendering | Woman walking into garden by Eric Dietze
One thing I can say is that I don't focus too much on the rendering of the image and do a lot of post production. The rendered image often still looks kind of raw before I edit it in Photoshop. That's where I do the color correction, layering of different effects and filters and controlling contrast.
Using Posed 3D People as main Actors
In my opinion, the presence of people can often strengthen the image by adding more depth and significance to it, which gives your architectural design a more concise impact. Since I intended to make narrative focused images with this project, I was looking for 3D People, that don't have the common happy and carefree appearance, that you can find in so many renders these days.

Artistic Rendering – Girl in Blue Dress by Eric Dietze
---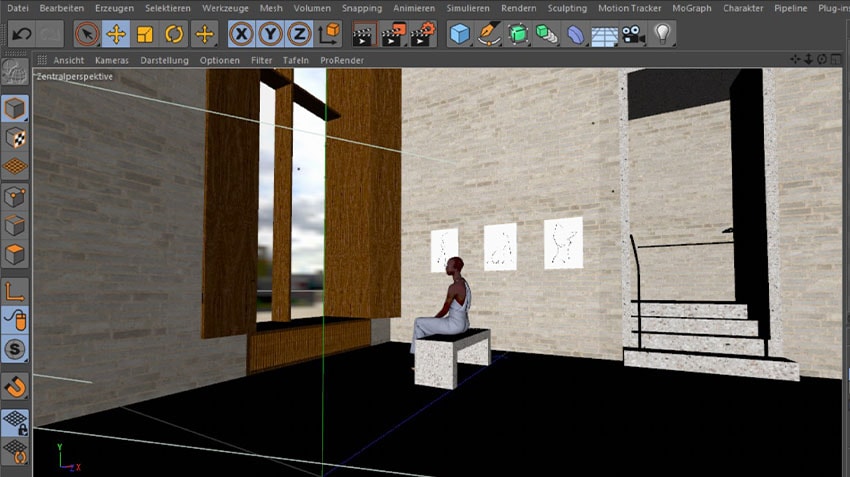 My interest was more to use figures that are inviting the viewer to imagine little stories around them and their feelings in this very moment. The dignified appearance of the young woman sitting in a museum room and watching the world throughout the window, for example, has kind of a melancholic expression to me.
You can tell she must be a very strong and self conscious person by the way she sits, with a straight back, her style of clothes and her shaved head. But then she also has this serious, vulnerable look in her eyes, that makes her seem to be a bit lost in thought and absent. That contemplative look is what catches my attention and makes this model special for me.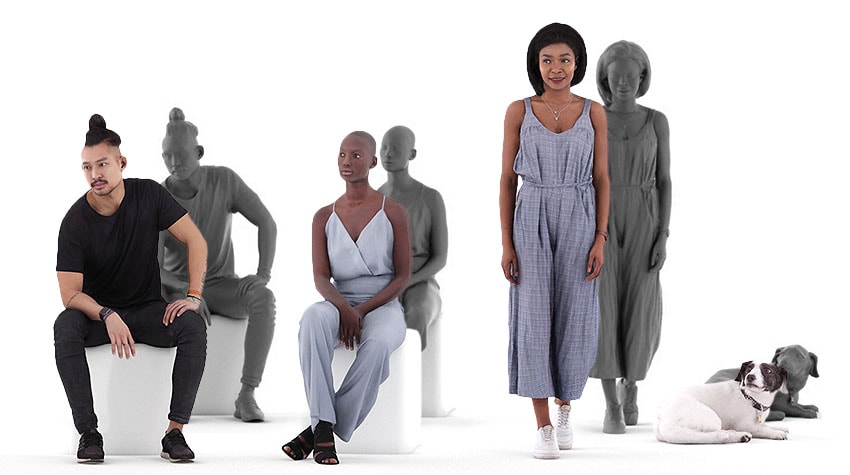 Renderpeople 3D People selection from left to right: Jin, Joyce, Paige and Figo
"So in general I would say, when I search for human 3D models, I am looking for diverse characters with meaningful facial expressions and body language."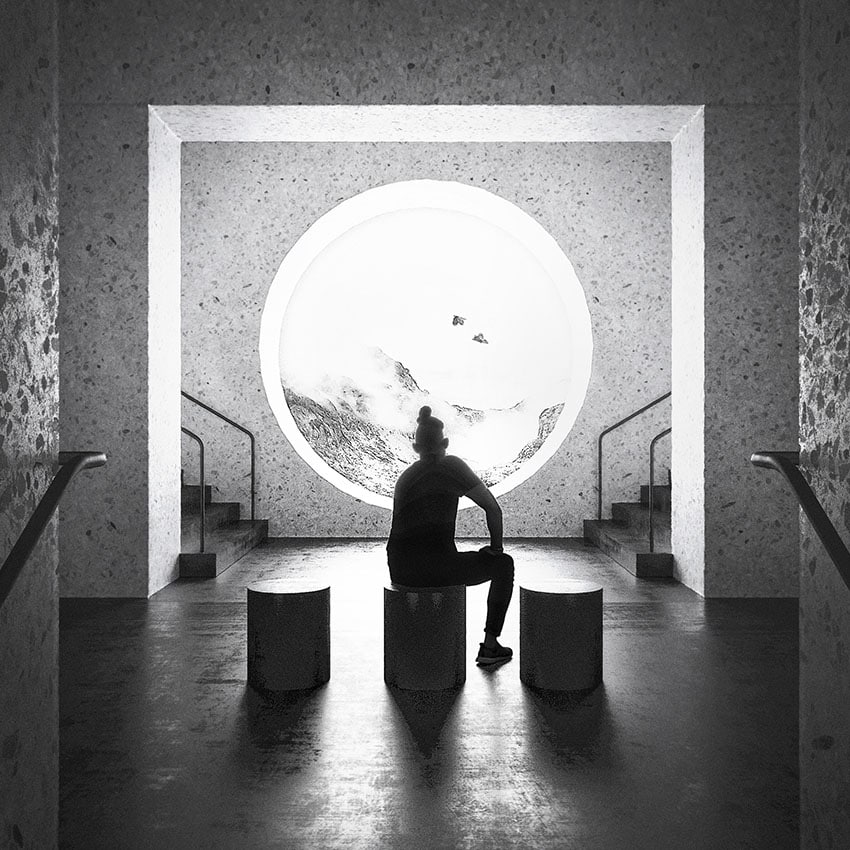 Artistic Rendering – Silhouette Rendering | Eric Dietze
Usually people are placed in the image at the end of the process, as incidental accessories, to make it more lively and give an impression of scale and room depth. For this project however, I tried to focus the picture around the person, so I brought the models in at a very early stage. I also tried to figure out, in which surrounding they would fit in best and designed special rooms for each of them.
About Eric Dietze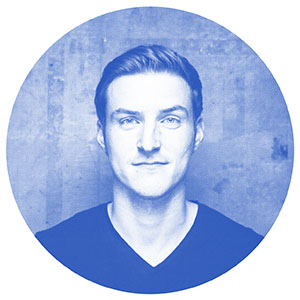 Eric Dietze – Project Architect & 3D Designer
Portfolio – Eric Dietze | Instagram
Eric works as an project architect and designer. He also works as a freelance visualizer for architectural images. Since his current work at the office consists mainly of the more technical and practical aspects of architecture, he uses his artistic 3D skills to create stunning renderings as social media 3D Artist and influencer.