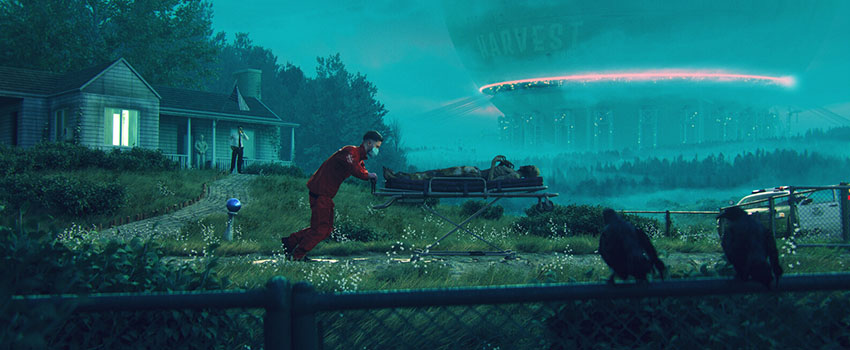 Last month Clint Jones (pwnisher) launched his worldwide "Alternate Realities Challenge" with thousands of participants. One of the amazing artworks was the project "HARVEST" by MrKlay. With his amazing composition, story, and scene design, he took second place in the competition. We are thrilled that he also used one of our rigged 3D People with custom modifications and MoCap as foreground character. Congrats from all our team for this amazing project! MrKlay shared his story around his project and how he approached the Alternate Realities CG Challenge.
Please enjoy the following article from MrKlay:
Spotlight – The "Harvest Corp" Alternate Realities Challenge Project
It began with a render competition hosted by Clinton Jones, of Corridor Digital. Where the community of 3D artists are given a 3D project that had motion capture data, and a sphere design element that must be maintained as the rules of the project. I began working on it the second week of May, as submissions were due June 1st. I'm a freelance motion design/cg artist, so I would work on it in between projects.
Building the Creative Outline
This piece was inspired by the art of Simon Stalenhag, specifically from his work "The Electric State." I wanted to invoke a feeling of dread, mystery, and a sense that this world wasn't too far off from our own. Here are a couple of the initial look dev scenes I started with.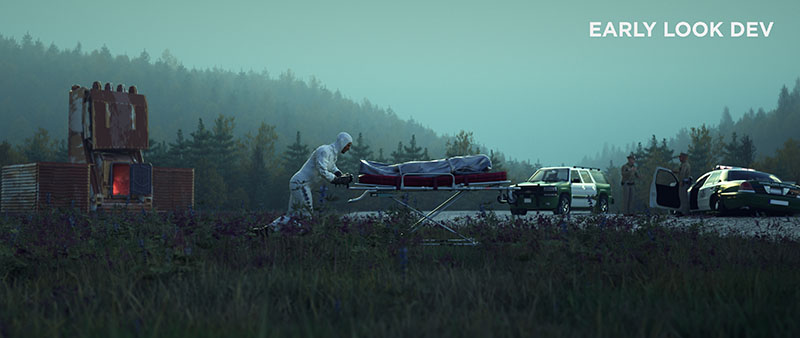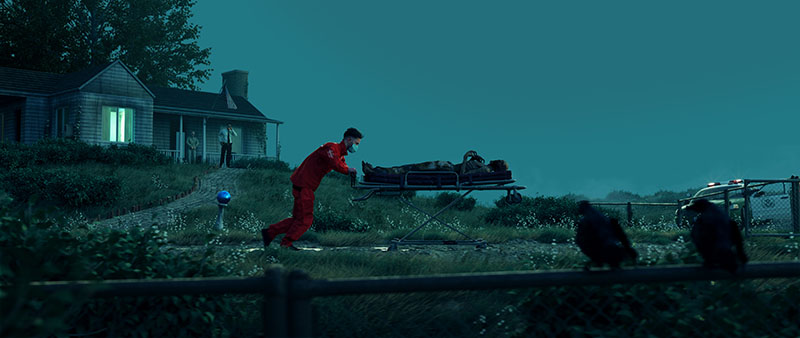 Early look development – Alternate Realities Challenge | MrKlay
My main goal for the project was to sell the viewer on a story within that 5 seconds of animation. I wanted it to feel tangible, as if there is so much more happening in this world. Balancing the action and making sure that the depth has a realistic feel. Once that is in place, adding all of the secondary details pulls it all together.
Visual and Technical Aspects to Create Immersive 3D Environments
I broke my scene into three layers, the foreground, mid-ground, and background. It allowed me to focus on just those elements and when it came to render time, it saved having to only render each one once. Then if there was a change I wanted to make in the foreground, I wouldn't need to re-render the other layers.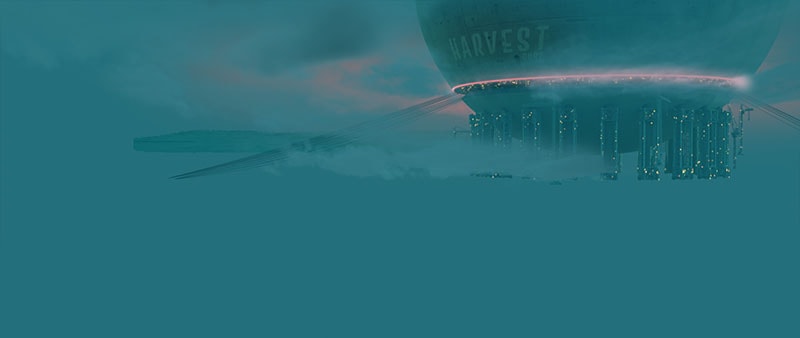 Background Scene Design of the Harvest Project | MrKlay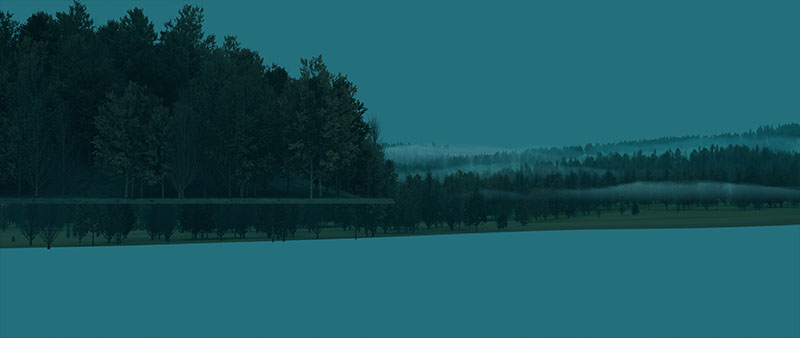 Middleground Scene Design of the Harvest Project | MrKlay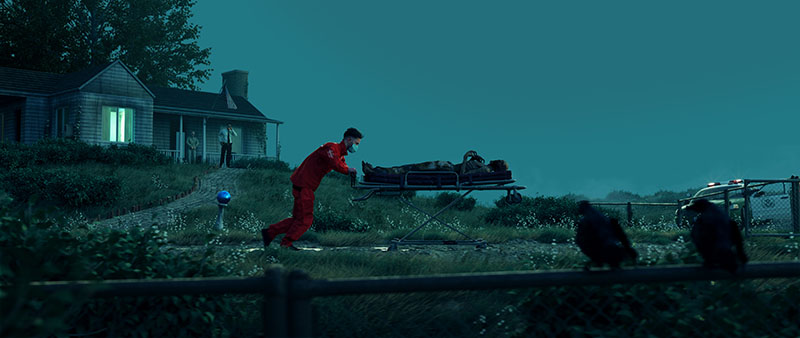 Foreground Scene Design of the Harvest Project | MrKlay
I primarily use Cinema 4D with Octane Render. For this piece, I also used the Plug-in Forrester by 3D Quakers for the tree and grass simulations. I also used assets from the Quixel Megascans library. For compositing, I brought all of the renders into After Effects.
I primarily use a depth pass that I will then use to add in atmosphere and fog. I also added in low-hanging fog to really help separate the ground layers and vegetation.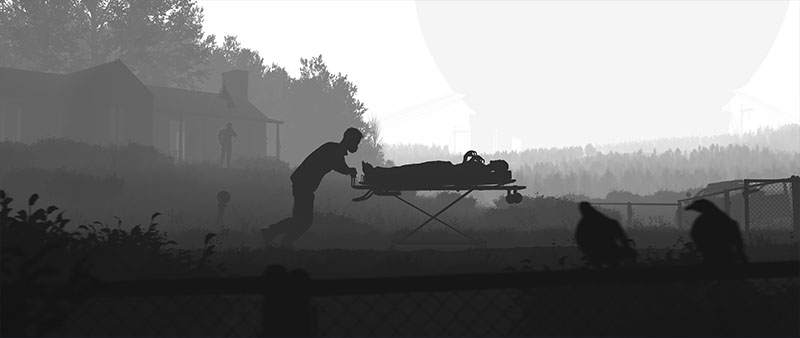 Harvest Project – Depth Pass | MrKlay
3 Tips to Speed Up your Video Visualization Process
Gather reference images that give the emotion you want to achieve. I use the app PureRef to store them all in a collage.
Use the appropriate size textures for objects that aren't close to the camera, this will help keep your overall render time down and save on GPU memory.
Always keep your story in the forefront. Ask yourself why things are happening.
"Keep a clean hierarchy. I am usually terrible at this, but grouping all of the different elements saved me so much time when it came to tweaking later on in the project."
Using 3D People Models as Protagonists
I used the model Corey Rigged 009 who was dressed in workwear attire, then I altered the color and added the EMT decals.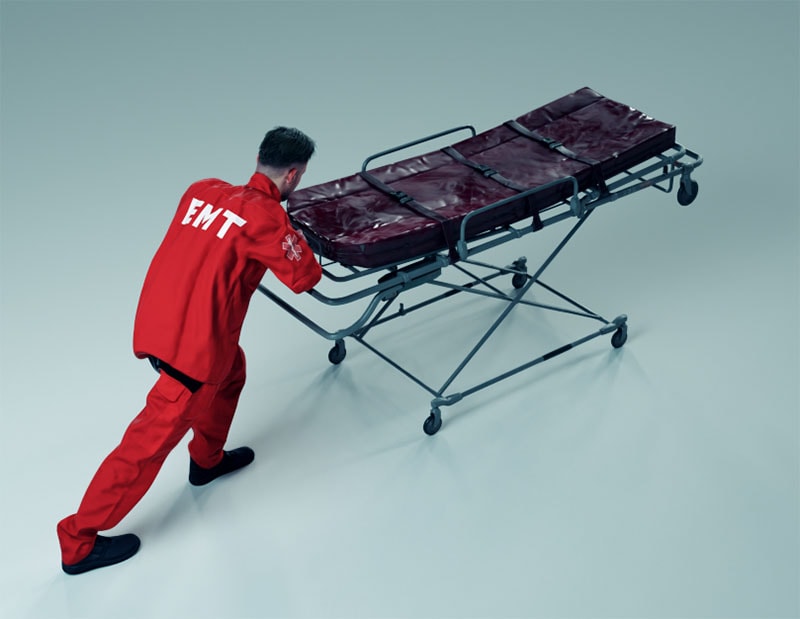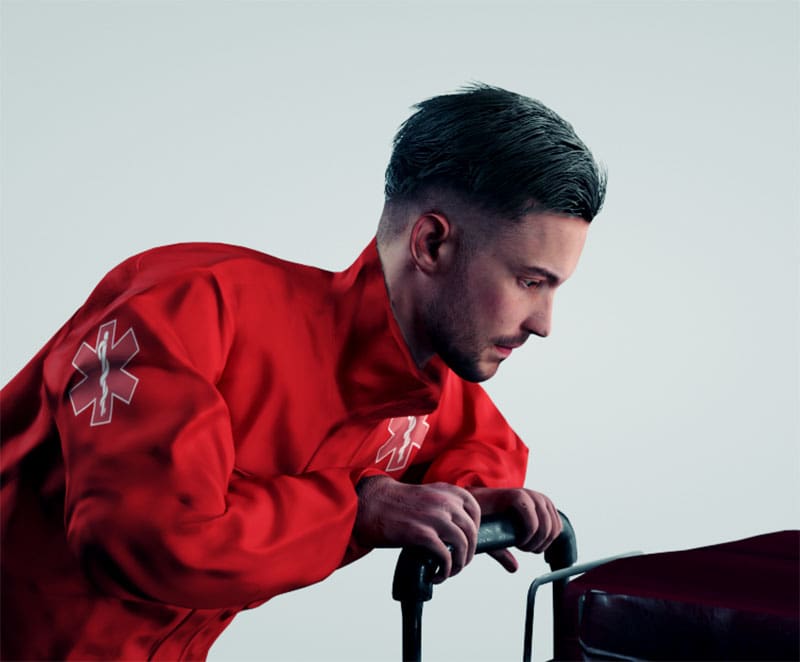 Corey Rigged 009 Alternative Design | MrKlay
I also added hair to the model so that it would catch light more realistically, which was done with the Cinema 4D Hair tools. It was really simple to make those adjustments and added an extra step of detail to the shot.
The Harvest Project – VFX Breakdown – Alternate Realities Challenge
My Workstation Specs

Lian-Li 0-11D Dynamic XL
AMD TR 1920X
64GB RAM
2X RTX 3090
1600w PSU

---

About MrKlay


mrklay.com | Artstation | YouTube | Instagram | Twitter
I am a Visual Effects/CG Artist based out of Pittsburgh, PA who concentrates on 3D animation and bringing surreal aesthetics to the screen. I'm a filmmaker, father, husband, and am absolutely loving what I do. Follow my journey!