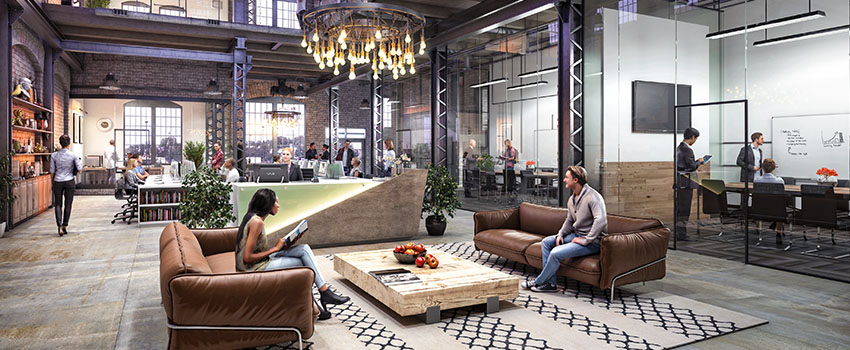 Many thanks to Anthony Billet, Nick Pazdan and Jamie Beecher from abSketches for contributing to our blog and giving insights into their workflow and creation process. In the following interview they have answered questions about one of their recent 3D projects: The Foundry Building.
What was the main goal for your "The Froundry Building" Project?
The Foundry project started life as a rehabilitation concept for an old factory building. We were approached by our client to go take pictures, use our experience and creativity to help them sell the space. Our goal was to keep the existing industrial style of the building while introducing modern accents to give a high end look to what currently is a long abandoned structure.
For The Foundry Building, we deliberately wanted to go with a dramatic angle with very pronounced lines to pull you through the image. Our approach to this was actually grounded in reality. We took photography at various angles using different lenses and decided on our angle before building anything out in 3D.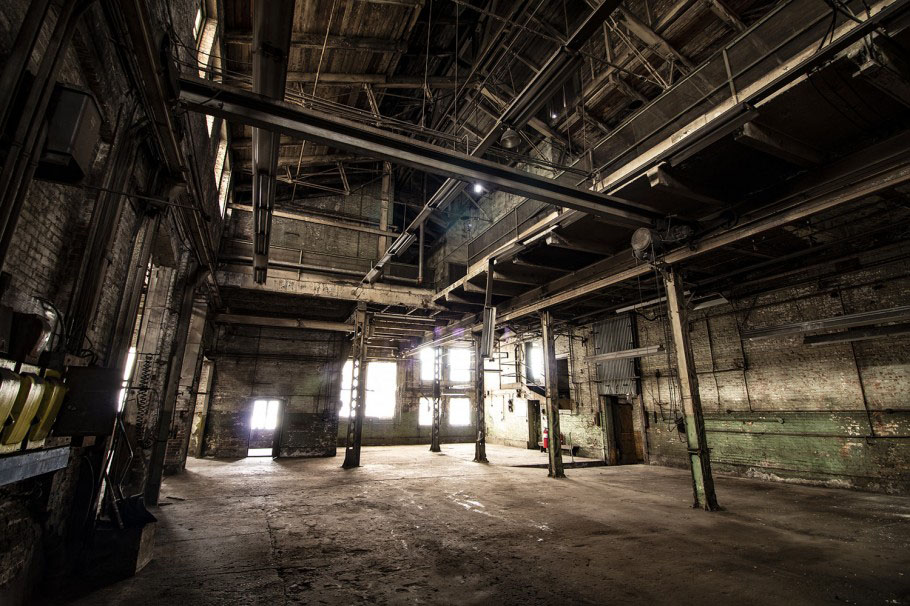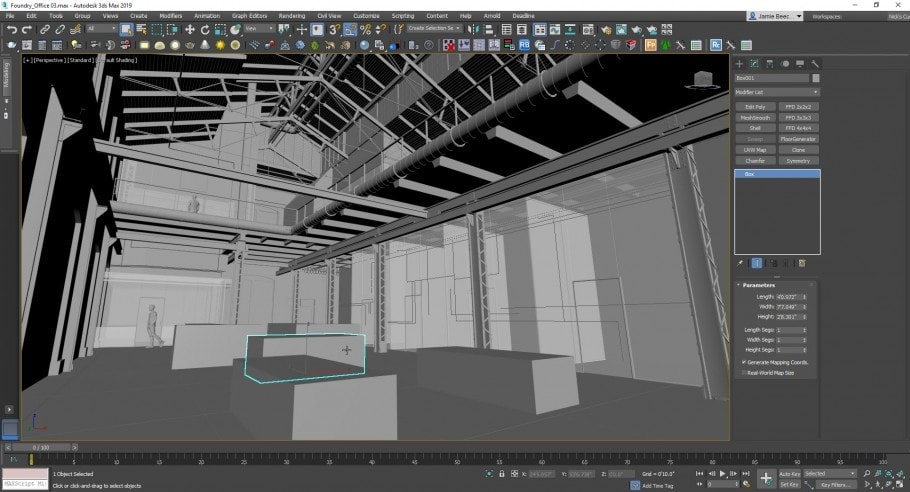 Reference images of the old foundry image for detailed reconstruction of the scenes scale and perspective.
What importance do people have for your visualization?
People play an important role in our visuals. Often times becoming the focus of our clients through demographic and cultural objectives. In the United States, as well as other countries, race, sex, and age are important to be represented in a sensitive and inclusive way. In order to sell a real estate vision and intent, we need to open the visuals up to all, and allow them to visualize themselves in the unbuild environment.
Adding people to renders has long been a time consuming process, searching for the right perspective and lighting conditions on 2D posed models and using Photoshop to integrate them. 3D People allow us the freedom to focus instead on staging a scene as a living, breathing world, knowing the lighting, shadows, and perspective will all be physically accurate.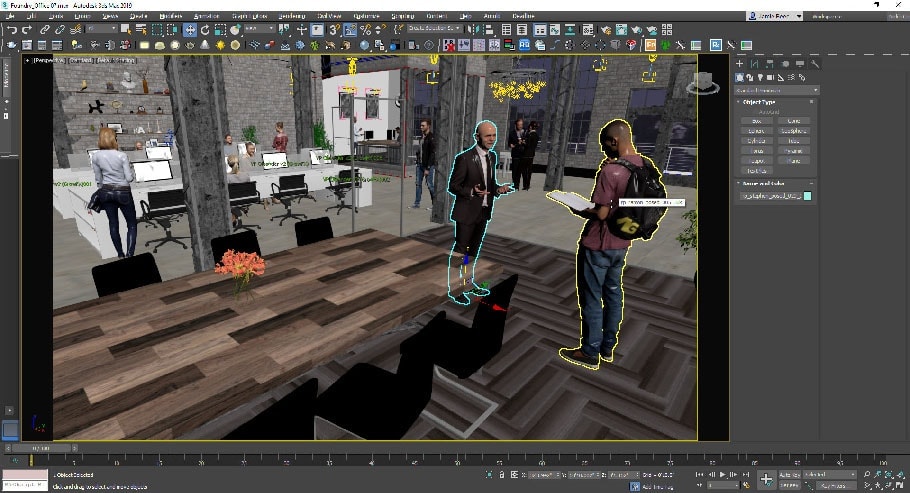 Adding 3D People to 3D Environments to create more believable scenes and a realistic sense of scale.
What are the most important elements of your workflow?
The most important elements of our workflow are preparation, detail planning, and post production. Every project requires a solid idea of where your end goal is and the steps you'll take to get there. Don't just place people in for the sake of having people, give them purpose. The details matter, we make it a point to consider the little things in our work.
"Don't just place people in for the sake of having people, give them purpose."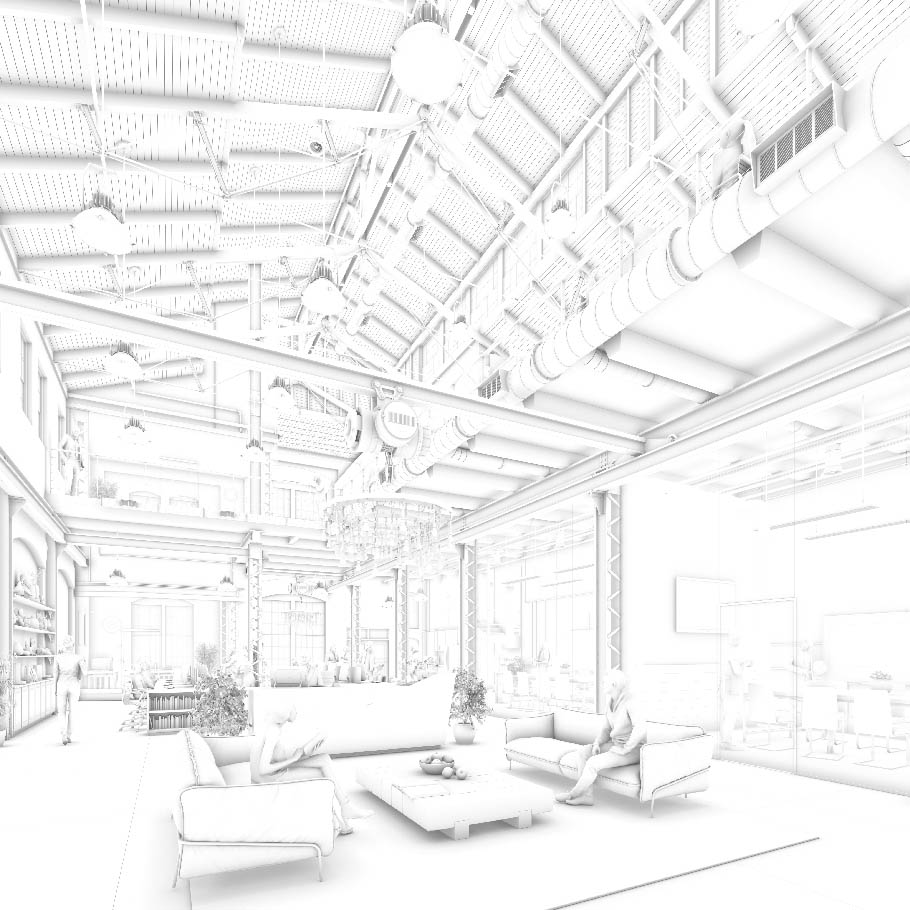 An ambient occlusion render element is added to add more realistic contact shadows to high fidelity objects in the scene.
Take the same approach with furniture and lighting. Finally, we polish our images up in post production, utilizing render passes to emphasize reflections and lighting, and to introduce some additional color balance. This all combines to give our renders a cohesive look.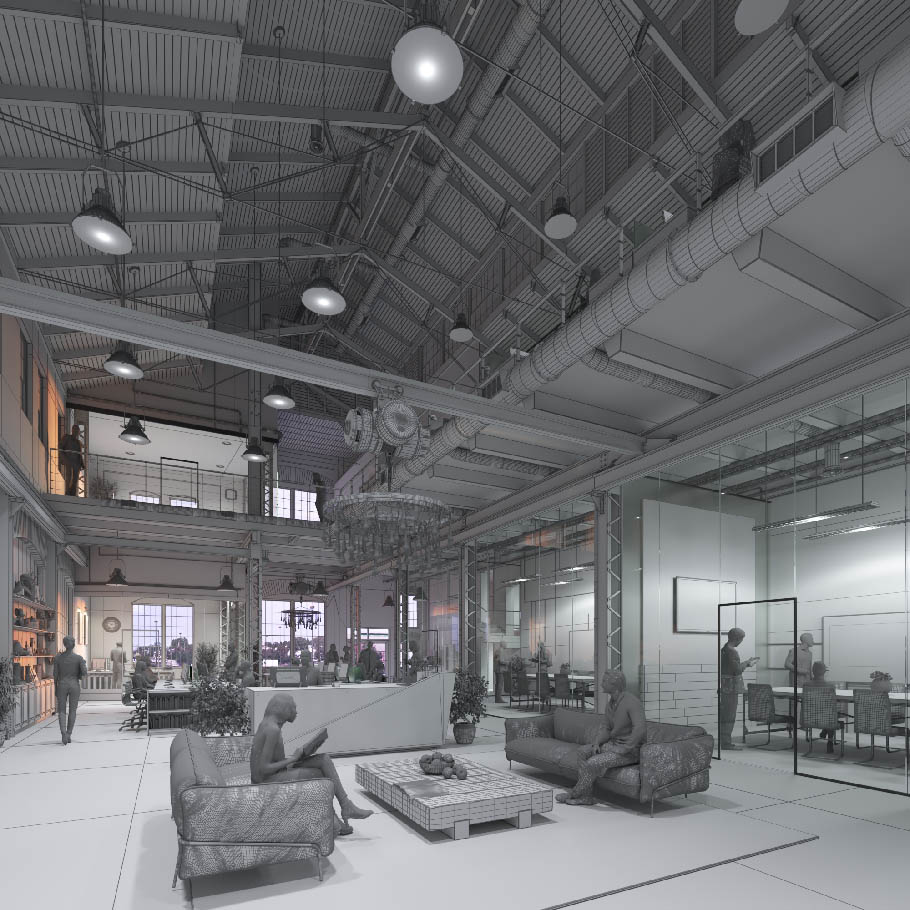 Typically when we start a project, we receive CAD files or architectural drawings to work off of. For The Foundry Building, all we had was a rough floorplan and a camera. We did some urban exploring of our own to photograph the building inside and out, focusing on everything from the ceiling supports to the columns at ground level in order to recreate the existing space by eye. Placing the original photo at the angle used next to the final render, you can decide how close the end result is for yourself.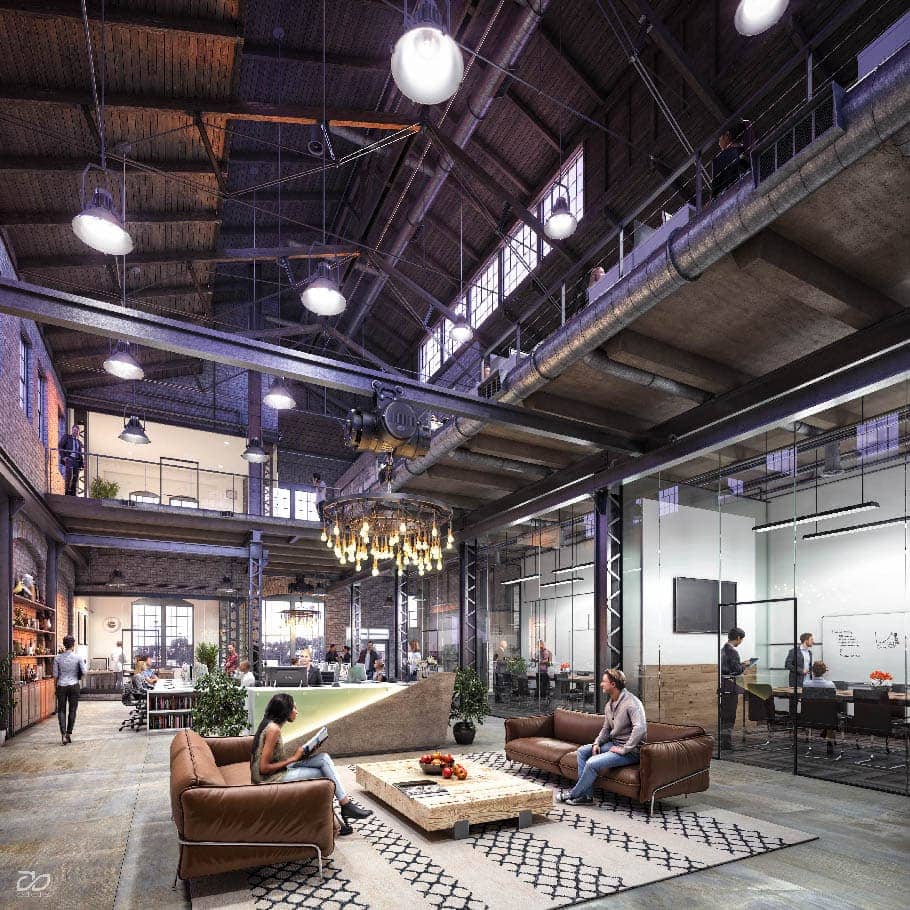 Final Render. 3ds max. V-Ray 3. By abSketches