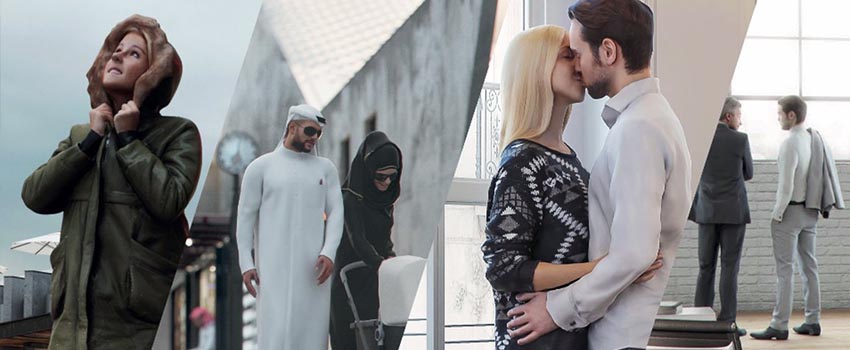 5 years ago Renderpeople started it's amazing journey to scan and produce ready-to-use 3D People and to steadily grow into being the world's largest library of scanned 3D People.
It all started with 3D Posed People
After months of preparation and many hours of scanning we finally launched Renderpeople.com in May 2015 with a stock of around 250 different Posed People Models. Coming with 8K textures, a rough normal map and spec maps for every major surface. From there we continuously scanned more and more different people to get not only a big collection of scanned models, but also the most diverse collection on the internet. We wanted to push the usability and realism of 3D People to reduce post processing for artists and ArchViz companies.
At first we only had 3ds max and Cinema 4D as our base formats. To give our customers the option to test our models beforehand, we offered two of our models for free, which you can still find on our Freebies page: renderpeople.com/free-3d-people/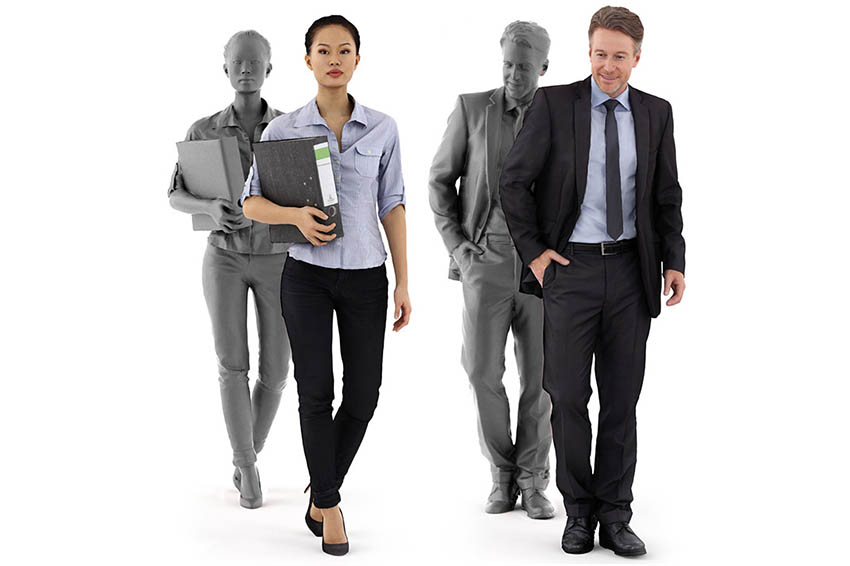 Image of our two free models Dennis and Mei.
The feedback for our models Dennis and Mei has been stunning, so we added many more formats over the next years to cover as many applications as possible. We revisited all of our posed models several times to add better texture generated normal maps, better diffuse map detail and even added whole new 3D application formats to our store.
"Keeping all our models up to date is very important to us."
Next Step – Scanned 3D Rigged People:
We received many requests to scan and produce 3D People models which could be used to create custom poses or to apply motion capture data. After a year of research we finally got a product which we were proud of. Again we created many free models for our customers to test the capabilities of our new Rigged 3D People.
The feedback was great and we worked hard to add more file formats, introducing support for Autodesk Maya and Game Engine support for Unreal Engine 4 and Unity 5 to cover Real-Time, VR and AR use cases.


Renderpeople's supported 3D Applications
Creating preset material setups for all of our models and for all the different renderers like V-Ray, Corona, Octane has been a difficult task.
Our free model Eric has since been used as VR-Concept Actor in the newest John Wick Movie.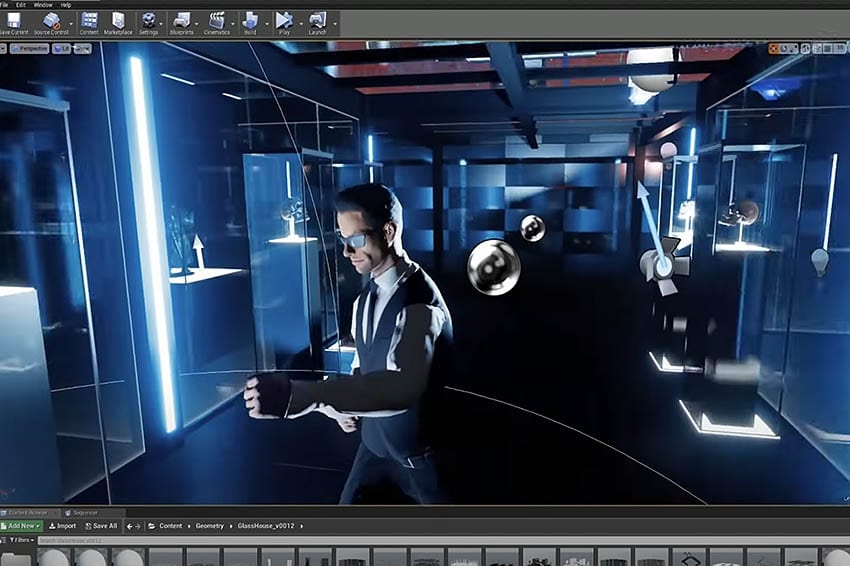 Screenshot of Unreal Engine running John Wick stage demo with our freebie Eric.
Seeing the creativity and all the different use cases inspires us to keep moving forward and to improve our products.
Animated 3D People for Video:
After Posed and Rigged 3D People it was the natural next evolution step to create our very own ready-to-use animated 3D People. By capturing our own MoCap data we have been able to create highly optimized and fully loopable animated humans. Producing cutting-edge results while allowing us to be flexible with where and what we capture was our goal. The optimized and reduced topology of our models enables using dozens of different animated 3D People in one scene without having to worry about performance issues.
Testing our 3 free animated freebies is an awesome option to first dive into the world of animated models and to see their amazing potential. To show the amazing detail of the motion capture data in combination with our optimized models, we created our 3D Animated Dancer showcase.
"It has been an amazing ride and we're thrilled to see what comes next."
All of this would not have been possible without the amazing support we received over the past 5 years. While developing, scanning and producing now far more than 3500 different models, we constantly got positive feedback for our work.
Our whole team sends a giant "THANK YOU" to all our readers, subscribers, customers and friends, who supported us through our journey!
-Your Renderpeople Team